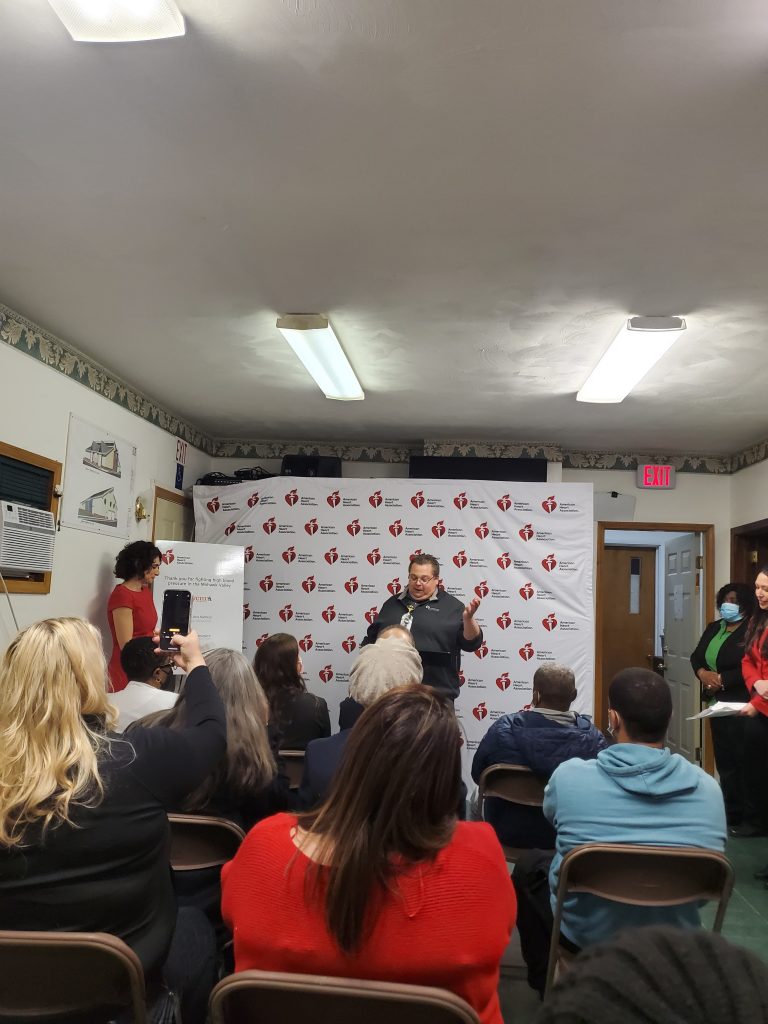 American Heart Association and Johnson Park Center Work Together to Increase Access to Blood
Pressure Screenings and Education through the Mohawk Valley Blood Pressure Initiative
Over 100 million Americans – nearly half of all adults – are living with high blood pressure or
hypertension. When left untreated, the damage that high blood pressure does to one's
circulatory system is a significant contributing factor to heart attack, heart failure, kidney
failure and stroke. Hypertension often has no obvious symptoms, which is why it is called
the "silent killer." In Oneida County 32.7% of adults reported having high blood pressure
(CDC BRFSS 500 Cities Project 2019) and we see those numbers increase within the City of
Utica 34.2% (CDC BRFSS 2019). These rates are higher than both the New York State (29.9%)
and National (32.6%) average for adults with high blood pressure.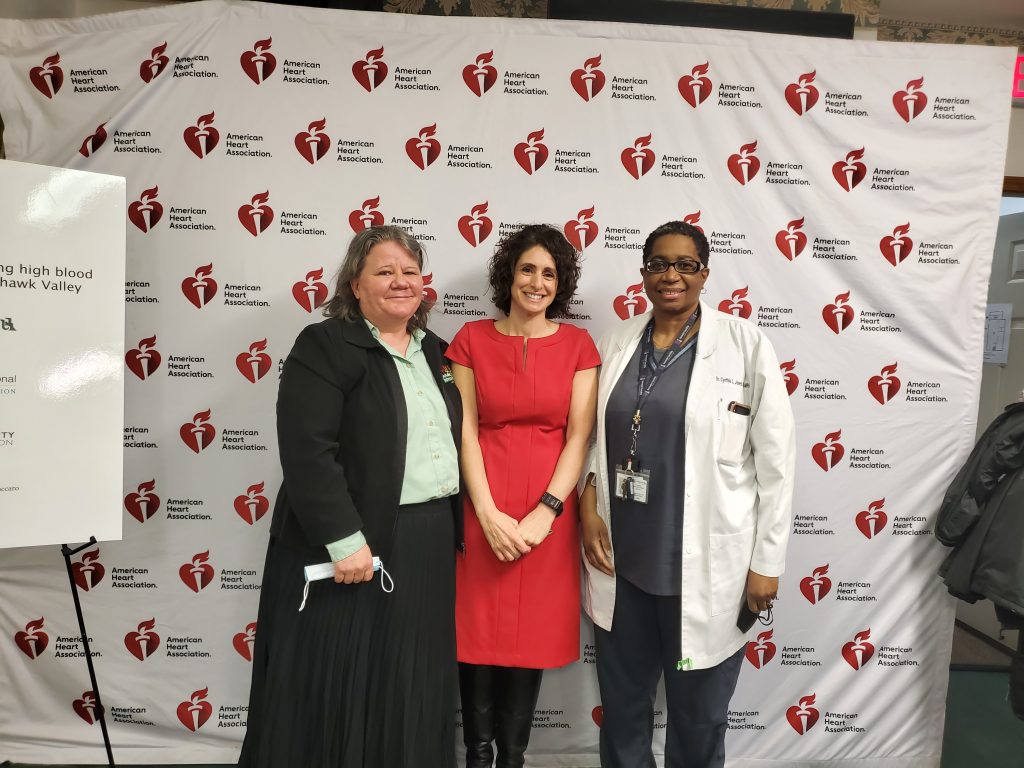 With common priorities and interests around improving the health of all community
members, Johnson Park Center and the Mohawk Valley American Heart Association (AHA)
launched a community blood pressure screening, education and referral program on April
5, 2022. This program was made possible through the Mohawk Valley Blood Pressure
Initiative with the goal of improving cardiovascular health for all community members who
are disproportionately affected by high blood pressure. The initiative is supported by
funding from NYCM, Utica National Insurance, Community Foundation of Herkimer and
Oneida Counties and the Ron and Shelia Curraro family Fund.